Unite your employees
like never before
Connex Cloud PBX - The complete cloud phone system for business.
We support a wide variety of IP phones from Grandstream, Yealink, Polycom, and other brands. Feel free to choose the phones you like. If you need help making the right choice, let us know!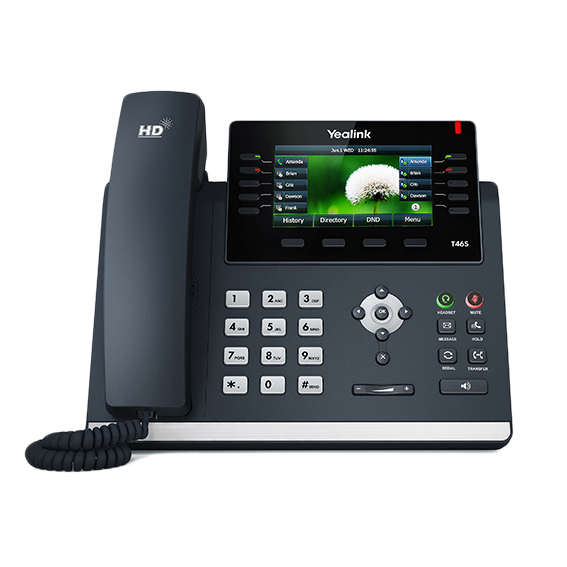 Yealink T46S is the ultimate communications tool for busy executives and professionals. In addition to offering great overall performance this device has a fast interface, this device has a rich, high-resolution TFT color display. Built with Yealink Optima HD technology wideband codec of Opus, this device enables crystal clear communications. The T46S is also built with Gigabit Ethernet technology, for rapid call handling and with accessories line a Bluetooth USB Dongle and a Wi0Fi USB Dongle.
480 x 272 color display
16 lines
HD Speaker, HD Handset
3-way Conferencing
Gigabit port, integrated PoE
Integrated Bluetooth
Support Wi-Fi adapter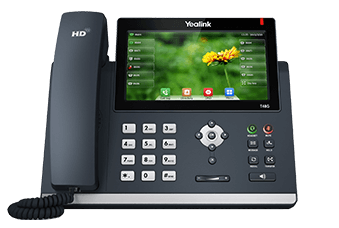 The SIP-T48S IP Phone is a dynamic business communications solution for executives and professionals. This phone offers a large touch screen that makes switching between pages and applications swift, easy and convenient. The SIP-T48S is also with Yealink's Optima HD Voice technology and wideband codec of Opus for unparalleled audio clarity. Phone users will think they are sitting in the same room with one another. The phone uses Gigabit Ethernet technology for rapid call handling. 
800 x 480 touch screen display
16 lines
 HD Speaker, HD Handset
 3-way Conferencing
Gigabit port, integrated PoE
Integrated Bluetooth
Supports Wi-Fi adapter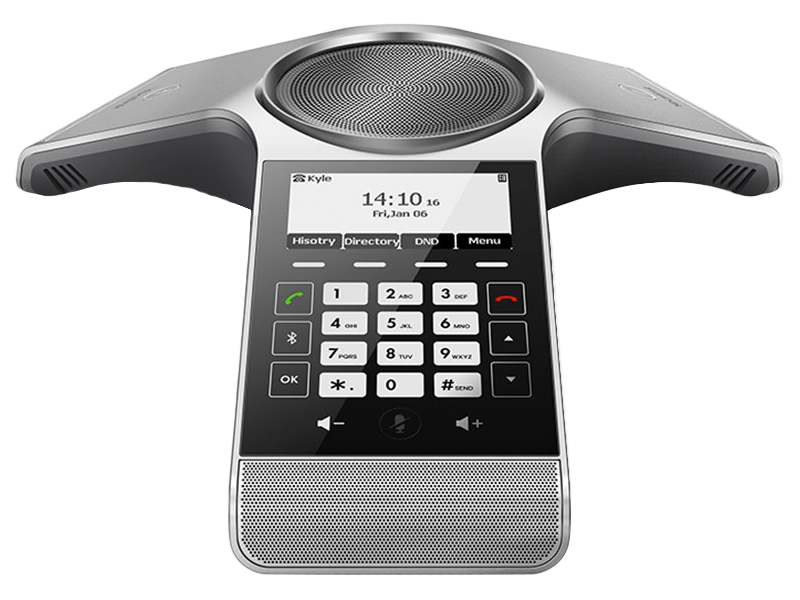 Yealink CP920 Conference Phone
Yealink designs its audio conferencing solutions to suit a range of different meeting environments. The CP920 addresses today's audio conferencing challenges and unifies a clear-and-easy conferencing communication experience for both in-room and remote participants. The CP920 covers small-to-mid-sized meetings.
Powerful HD Voice
Noise Proof Technology
Five-way Conferencing